The 12 Best Tourism Destination
12 Best Tourism Destinations: There is no country in Africa like Uganda –the pearl of Africa. In 1908, in his book my Africa's journey SIR WINSTON CHURCHHILL wrote. "For magnificence, for variety of form and colour, for profusion of brilliant life, birds, insects, reptiles, beasts on vast scale-Uganda is truly the pearl of Africa "
The kingdom Uganda is truly fairy tale, the scenery is different. The climate is different and most of all, the people are different from anything else where is seen in East Africa and the whole range of Africa.
When planning your trip in Africa, Uganda should be considered first. This is  because of its unique wonders that rewards with lifetime memories. More so, and will make you return to Uganda because of its rewarding adventures. The following are the 12 wonders you shouldn't miss on your trip to Uganda. And again that you can't find else were in the world and makes Uganda very unique country.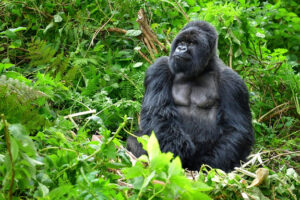 Bwindi impenetrable national park
The park is located along the border of democratic republic of Congo next to Virunga national park. Again it is on the edge of Albertine rift valley in south western part of Uganda. This park is home to the endangered mountain Gorillas and other endemic species. In addition, they are the key attributes of outstanding universal values of this parkA and its home to the half of the total count of mountain gorillas with over 400 mountain gorillas.  Although the specie is endangered the number is slightly increasing but still it's considered as endangered in the world.
Bwindi currently stands with over 19 families' habituated families. In fact each family has over 10 members. More so, they are ever ready for gorilla trekking and habituation experience within the 4 sectors of Bwindi Forest. This puts Bwindi and Uganda as top tourist destination because travelers in the whole world visit this park for the life time . This is with amazing rewarding experience to stand few meters from this gentle apes. And then learning their behaviors and interacting with them in close ranger.
Other species in Bwindi impenetrable National Park
Bwindi also protects over 163 species of trees, 200 butterflies species,360 species of birds. Further, out out that 24 species are endemic to the Albertine rift valley. 100 mammal species and over 10 primate  species including the unique Batwa pygmies community [on the edges of the forest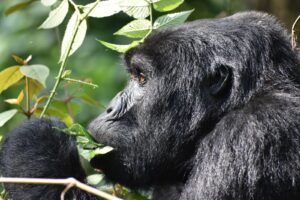 Kibale national park (primate capital of the world)
Kibale forest national park is also one of the 12 Best Tourism Destinations you shouldn't miss. It is the only best place for chimpanzee tracking in Uganda and East African . In fact and the whole range of Africa. The park is located in western part of Uganda known as the "primate capital of the world".
In addition,Kibale national park is home to over 1500 chimpanzees. Futhermore, it also harbor over 324 species of birds, 250 species of trees, 144 species of butterflies, and other 12 species of primates. Kibale national park covers 766sqkm and protecting most evergreen rain forest in Uganda. Again it also has the highest number of primate species in Uganda and east Africa.
This is with over 13 species  including the chimpanzee the closest relative of human being. Chimpanzees share 98.7% of the human genetic material. obviously this park has over 1500 chimps and two families are habituated for tracking.  This gives you the opportunity to see  them in close ranges in their natural habitat. More so,  1 group ready for chimpanzee habituation experience.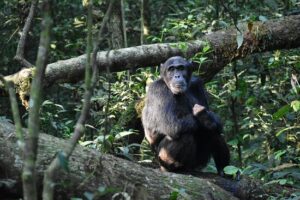 Queen Elizabeth national park
Queen Elizabeth national park is located in south western part of Uganda and it's among the must visit destination and most visited national park. The park occupies 1978km squared, the park extends from Lake George from north east and Lake Edward to south west including Kazinga channel separating the park into two sectors the southern sector that includes the ishasha sector for tree climbing lions and kyambura gorge for chimpanzee tracking and then the northern sector that includes Mweya peninsular, kasenyi plains and the region of crater lakes.
This explains its establishment in 1952 queen was established in as Kazinga channel national park after two years later it was renamed to commemorate the queen Elizabeth the second queen of England into Uganda and kazinga national park. Since then the park has become the must visit destination in Uganda and the most visited national park and it is home to over 95 species of mammals and over 600 species of birds, explosion crater lakes, gorges, fault scarps, and unique savannah grassland landscape.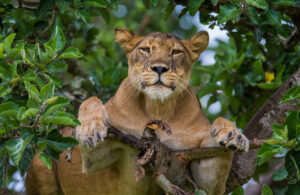 Murchison falls national park
These park lies in the northern end of the Albertine rift valley were the sweeping Bunyoro escarpments turmbors into vast palmed woodland savanna. It was first gazetted as the game reserve in 1926, Murchison falls national park is not only Uganda's largest conservation area but also the oldest. Hosts over 76 species of mammals and 451 species of birds.
The world's famous protected area of great and wonderful nature has been loved and visited by some of the iconic people of their time. From as far as back their existences to present from royalty to the world leaders and other nature world loving celebrities have visited this park. Murchison falls national park gives the ultimate treat after treat with activities that you would explore for the entire week and still not get tired of it.
Why called Murchison Falls National Park?
The park derives its name in early 1952  the parliament which was sitting in London during colonial time in acted law to gazette this  place as national park and it derives its name from the spectacular Murchison falls which happens to be on Victoria Nile  which bisects the park into two sides.
Once referred to as Kabalega national park, this protected area was named after thunderous Murchison falls the world's largest water falls. You will participate in different activities like game drives along the Nile of the bottom falls, hike to the top of falls, birding , nature walks, camping, fishing, sunset viewing and many more
Kampala city
Kampala is also known as east Africa's nightlife capital and takes 40 minutes' drive from Entebbe international airport.  Kampala is the capital city of Uganda bordering Lake Victoria. The Africa's largest water body and located in central Uganda known as Buganda kingdom.
This Kampala City should not miss out on your 12 Best Tourism Destinations for your Ugandan trip. It   has got many of thrilling activities shouldn't miss. For example 1 day city tour or 2 day city tour, visit places like Uganda museums, Kasumbi tombs, Namugongo martyrs shrine, Bahia temple, Buganda kingdom palace, Namirembe and Rubanga cathedrals. More so visit Kampala food vending markets and peaceful and enjoyable night clubs among others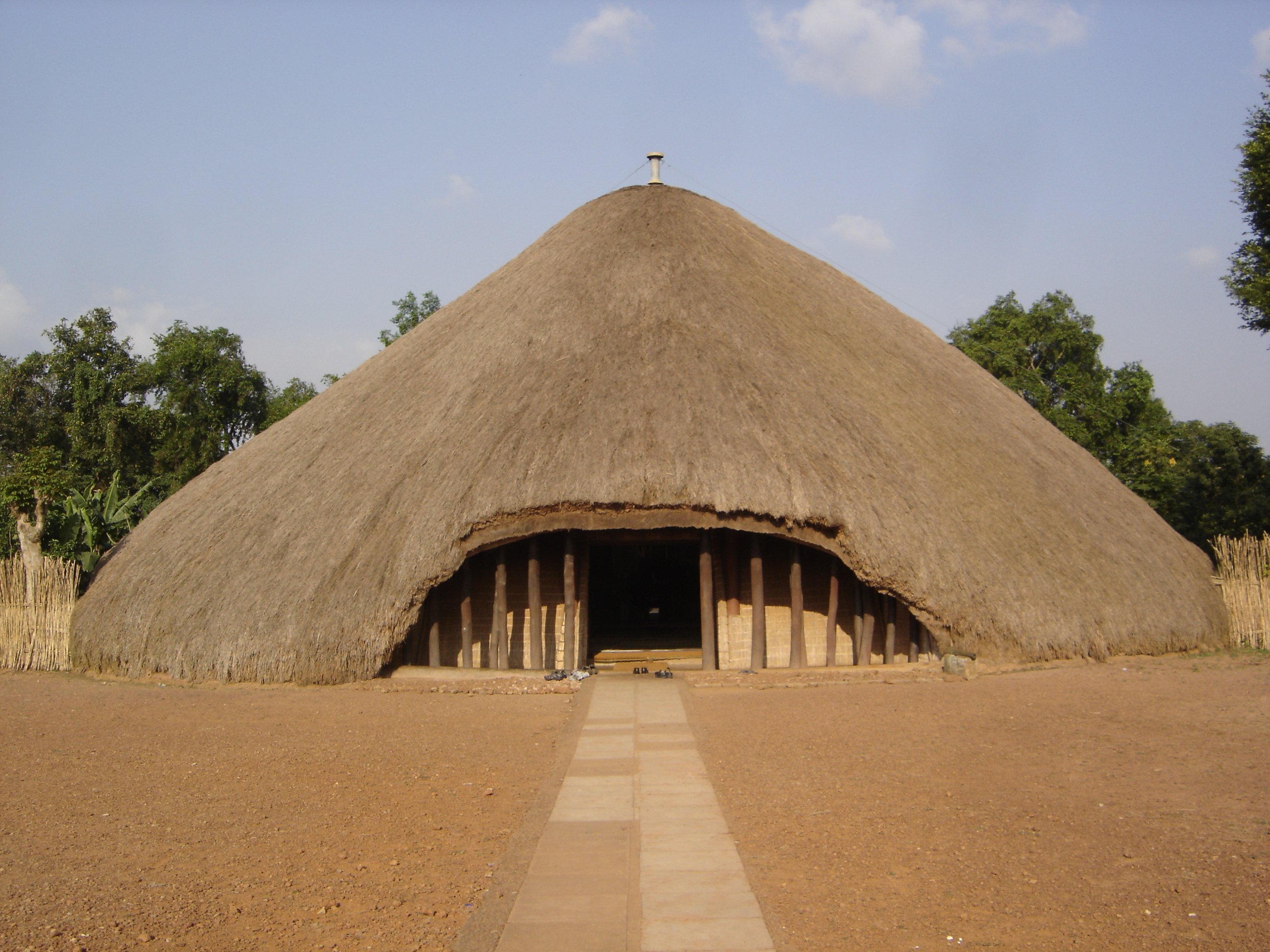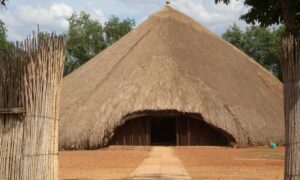 Source of River Nile in Jinja
Source of river Nile is located in Jinja city on Lake Victoria the Africa's largest water body. Again, having the source of the longest river in Africa. If you're on trip to Uganda plan for the  12 Best Tourism Destinations, visit the source Nile.  Further,  it was discovered by john hanning speke a British explorer.  On your visit to the source of Nile, you will have chance to visit the monument of speke where he stood to discover the source of the longest river in Africa. Their many activities you can participate in. For example boat cruise, white water rafting ,fishing ,kayaking, tubing and many more all done along the Nile in Jinja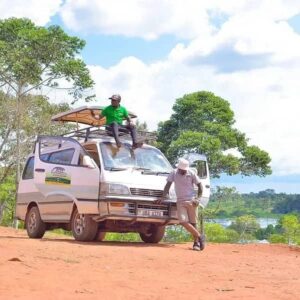 Lake Victoria
Africa's largest water body, Lake Victoria is amazing place for those that find serenity in looking at the water and taking on water activities. On Lake Victoria you will enjoy boat cruise, sky jets, fishing, swimming, sunset viewing and photo moments and these lake is shared by three countries in east Africa that is Uganda, Kenya and Tanzania.
The has number of other attraction with countless beaches and island with kalangala district Sesse islands being the biggest island on this lake and Sesse islands is among the best visited destination in the whole world with its easy access.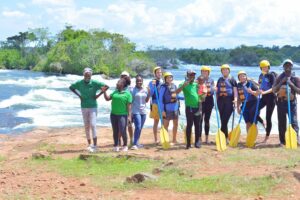 Sesse islands
Sesse islands is  listed among the  world's best secret islands by lonely planet  and are well known destination for Uganda for its beauty, weather, affordability and ease access. Number activities are enjoyed while on your visit to Sesse island like swimming, boat cruise to the virgin island, island drive, forest walk, zoo visit, birding , fishing, sun bathing and many more.
Accessing Sesse islands is very easy you take ferry from Nakiwogo landing site behind Entebbe international airport or use the Mv Vanessa boat ride of Nyanza ever green water ways which takes 1 hour and 15 minutes using the Mv Viennese and using ferry it takes around 3 hours to Lutoboka landing site.
Sipi falls
The magnificent Sipi falls are found on the foothills of Mt Elgon. There are 3 water falls here, each flowing from different altitude, you will have chance to participate in different life time activities like amboseiling, rock climbing and community around the waterfalls with lifetime photo moments with waterfalls in the background
Lake Bunyonyi
Lake Bunyonyi is located in south western Uganda between three districts. Thses are Rubanda, Kabale and Kisoro close to the border with Rwanda. It's also the deepest lake in Uganda and second deepest in Africa with its amazing 29 islands.
The lava dammed lake has unique features and stories . Its home to just few water lives with different and rewarding activities and its free bilharzia lake. And therefore its better place for swimming. Activities. For example, zip lining across the lake, boat cruise, canoeing, hiking the highlands around the lake, birding, Batwa community visit and swimming.
Kidepo valley national park
Kidepo park is the third largest national park after Queen Elizabeth and Murchison falls Park in Uganda. it shouldn't miss out on the 12 Best Tourism Destinations for Your Ugandan Trip. It covers a total land area of 1442sqkm located in the northern part of Uganda. This is in the region of Karamonjong pastoralist. Kidepo valley national park proves its name of being the true African wilderness.  And currently ranked among the must visit destination.
The flat landscape of Kidepo valley national park is really amazing. Again it gives lifetime adventure memories with a lot of attraction with over 85 species of  mammals, 451 species of birds and 24 species by endemics and the unique culture of the Karamonjong also gives an impressive and life time memories.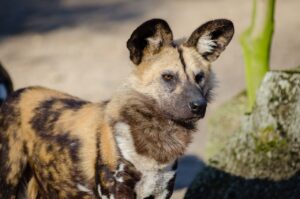 Rwenzori mountain
Rwenzori mountain national park is located in south western Uganda. More so, it is shared by two countries Uganda and DR Congo. Rwenzori is one of the highest mountains in east Africa and Africa, Rwenzori derives its name from local name Enjura meaning rain, the locals always saw mountain as the source of rain hence the name Rwenzori.
In addion, Rwenzori mountain which highest up to 5109meters above the sea level. This mountains is sometimes called mountain of the moon because it's thought to be the source of river Nile the world's longest river, its peak is always snowcapped and the melting snow sometimes feed the tributaries of river Nile
Species in the Rwenzori Mountains
Mountain Rwenzori is home to over 219 species of birds, 18 species of mammals, 9 species of reptiles 6 species of amphibians  and Rwenzori provides the ranges of activities like  hiking which takes up to 10 days, bird watching, primate watching ,camping, nature walks among others
But there are other places to visit that are real rewarding like Kampala night clubs, Semuliki national park, the Buganda kingdom tour, Bunyoro royal mile, Nyero rock paintings, hiking mountain Elgon, Ziwa rhino sanctuary among others
Book your trip with umeralla voyage safaris for the 12 Best Tourism Destinations for Your Ugandan Trip
info@umerellavoyagesafaris.com